---
Jidai Festival
Jidai Festival is one of the three big festivals in Kyoto.
It was established in 1895, to celebrate the 1100th anniversary of Kyoto city foundation.
Main event is the long parade of people in historical costumes.
Top of the parade is the march of Kin-nou Troops, which are the volunteers to fight against Shogun army at the end of Edo Period (around 1860).
They march and play with the Japanese flutes and drums. The melody is one of the theme melody of the festival.
Many historical persons also march on horses or on foot. Especially famouse historical ladies are popular and are kept many onlooker's eyes.
---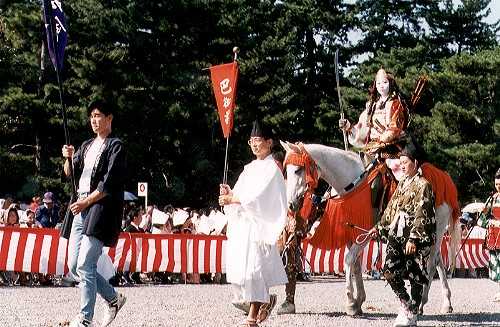 Tomoe Gozen (Lady Tomoe)(Heian Era about 1000 years ago)